Updated - 1:14 pm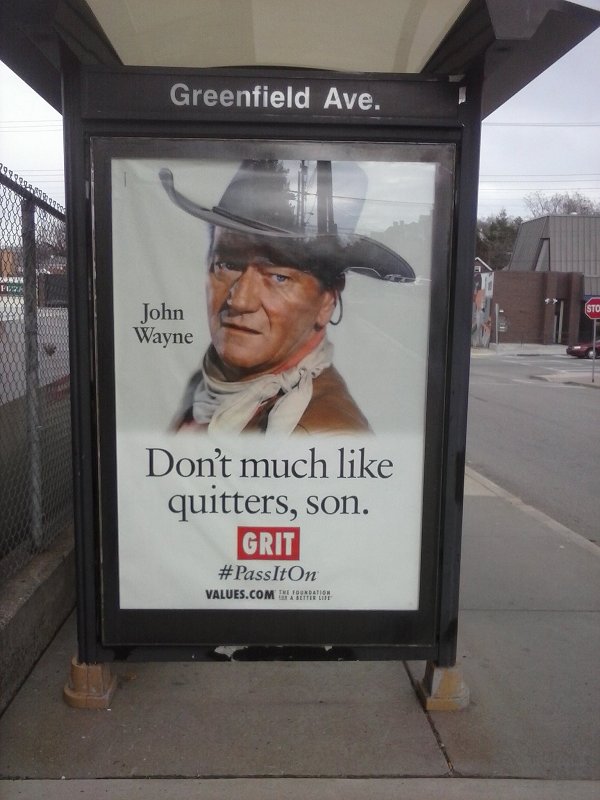 I watched the latest episode of "12 Monkeys" a couple nights ago. A lesson was being very distinctly repeated to Cole, the time traveler that the future depended on. His father told him, "The only failure is giving up."
Just before that, I had finished watching "The Imitation Game," based on the life of Alan Turing. As encouragement was repeated three times during the show. "Sometimes its the very people that no one imagines anything of who do the things that no one can imagine."
Last night I walked to the local market and saw the poster at the bus stop. "Don't much like quitters, son." Trending. The ad said to pass it on, and so I did. This is on the
bus stop
. Right. That's where people wait for the scheduled transport to show up. Think about it. Connect the dots. Recall
Greg's comment about the bus driver leaving a rider behind when leaving a stop.
Aaron noticed last night how Y'shua's dicsiples didn't often get much in the way of understanding about what was coming in advance. (John 13:28-29 / Luke 22:49 / Luke 24:11 / Acts 1:1-8) The Lord hid things from them. He does that. It's His good pleasure to reveal them at just the right time to just the right people in just the right way. Patient endurance is required. If abiding faithfully was easy, everyone would do it. But very, very few do.
---
John 14
---
Hey, aren't we expecting something like this? Hmmmmm.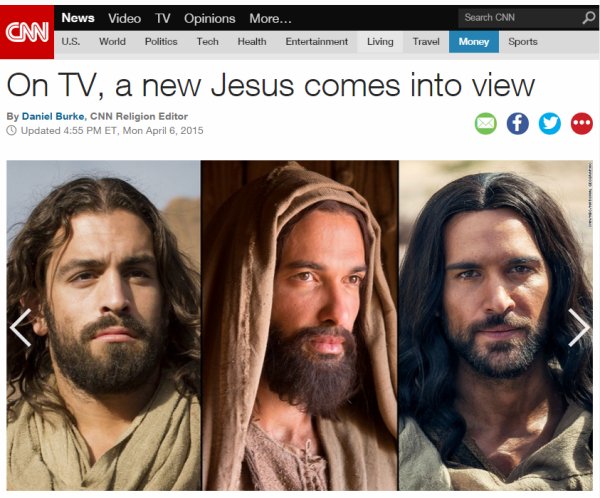 A new Jesus.
Broadcast of contrived imagery - projections. (Thanks Michael, and everyone else keeping watch with us!)
A couple more current news bits of interest:
Amid Severe Drought, LA County Waterworks Facilities Lose 82K Gallons After Water Pump Malfunction
-- Water-as-Time -- LA - as 12+1=13 and 13 is related to 12 as a time number.
The lost tomb of Jesus? Scientist claims he has 'virtually unequivocal evidence' that could help explain the whereabouts of Christ's remains