With the recent Green Monday deals promo,
we showed in a video
how Best Buy was not very subtle (or particularly sophisticated) with their NLP clusters - featuring "demons."
This image is from a promotional email received on December 11.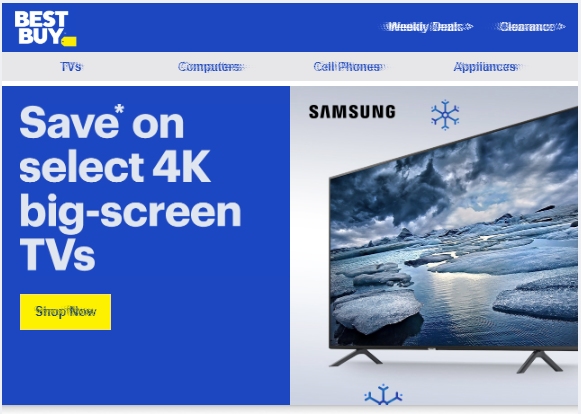 Here's a couple illustrations. Radial hex "anus" masquerading as a snowflake. Pentagonal star appearing as a completely superfluous mark that suggests an ASSterisk. The word Save is thus flanked by "ass." The magickal balance for the enhanced power dynamic.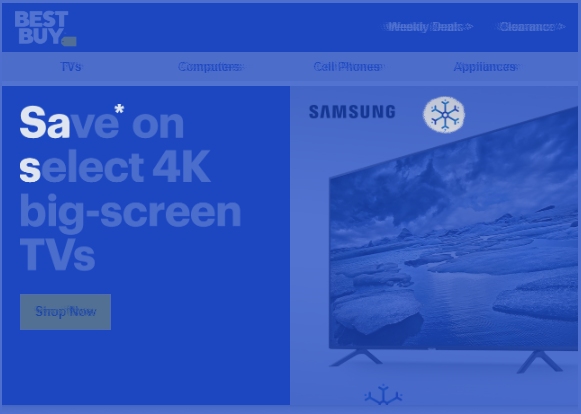 "ig" = "gi" - resonating the GI tract.
"Save on big-a$$ TV's!"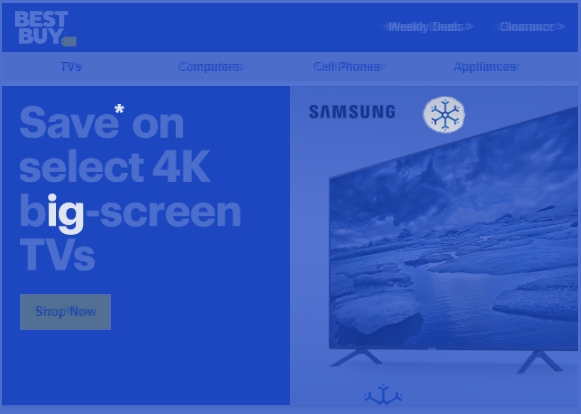 The pentagram star resonates with the celestial "queen of heaven" goddess branding. Not seeing it yet? The 6 sided yellow price tag resonates the hexagonal golden honeycomb cell. The Best Buy logo conceals BUSY BE - the busy bee.
That's the buzz. :)