By Aaron Hermann (
Revelation of Babylon blog
)
---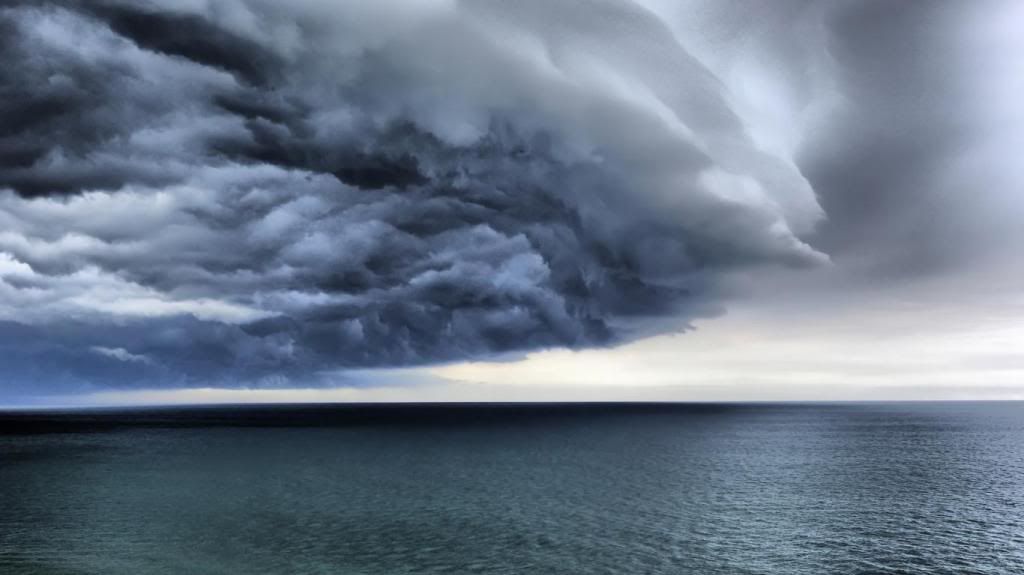 Lately much has been said and written of pertaining to the great storm that is rapidly approaching us. In the physical realm we have experienced many storms this winter, but the greatest threat to us lies not in the physical realm and the weather but in the great spiritual storm that is nearly upon us.
Just about a month ago the Lord gave me a Word pertaining to
The great storm that is nearly upon us
and everything that has occurred in the last 30 days has only confirmed what the Lord told me. Last night the Lord gave me another Word pertaining to humbling ourselves before Him and confessing our sins. The Word also refers to dealing with any secret sins and remaining struggles in our lives.
"Tell my people that now is the time to confess all the secret sins and struggles that continue to weigh you down and keep you in bondage.

I have already told you that your Adversary prowls about like a roaring lion looking for those whom he may devour. Your areas of weakness that are not dealt with now will be the cause of your ruin.

Place your remaining flesh upon the cross and allow Me to crucify all that must be crucified so that you may have pure hearts and clean hands before Me.

Any remaining area of weakness and secret sin that remains will be exploited by the enemy in the days ahead. Heed My warning and humble yourself before Me.

The worst of the battle has not yet begun, and you must be able to draw near to Me in order to stand. Soon the hour of the Adversary will be upon you and the time to prepare will have passed.

Seek Me now while I may be found. I and I alone am your strength and salvation. Do not be afraid to confess to Me all that I already know. Humble yourself before Me and I will exalt you in due time.

Fear not and rejoice, for I am the Lord and I shall not fail you nor forsake you in your hour of need."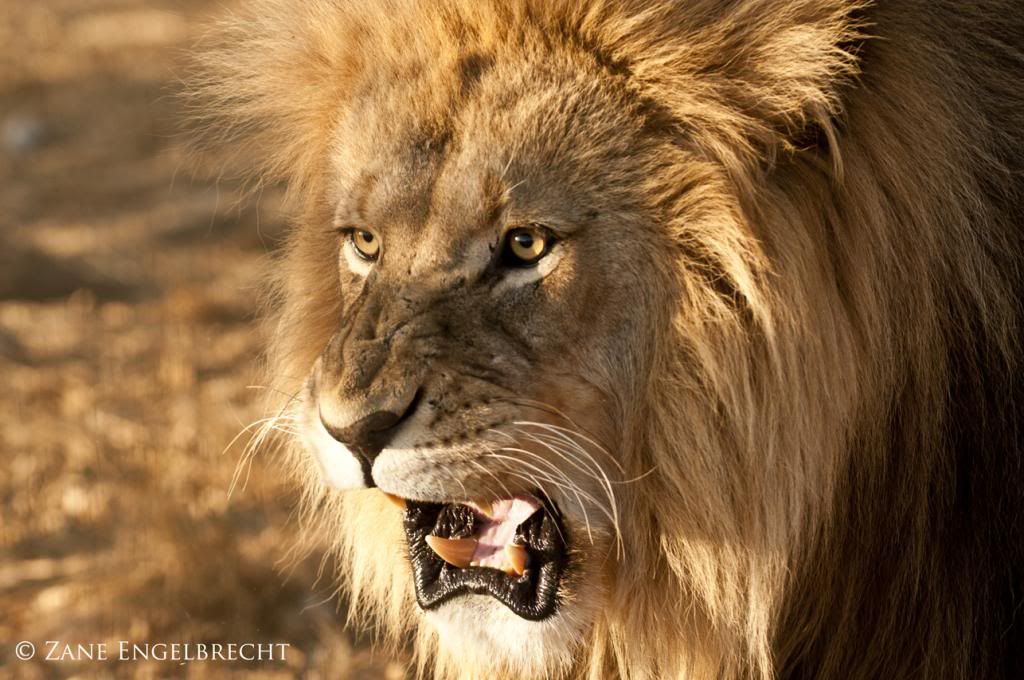 6 Therefore humble yourselves under the mighty hand of God, that He may exalt you at the proper time, 7 casting all your anxiety on Him, because He cares for you. 8 Be of sober spirit, be on the alert. Your adversary, the devil, prowls around like a roaring lion, seeking someone to devour. 9 But resist him, firm in your faith, knowing that the same experiences of suffering are being accomplished by your brethren who are in the world. 10 After you have suffered for a little while, the God of all grace, who called you to His eternal glory in Christ, will Himself perfect, confirm, strengthen and establish you. 11 To Him be dominion forever and ever. Amen. ~ 1 Peter 5:6-11
When the devil had finished every temptation, he left Him until an opportune time. ~ Luke 4:13
Folks, the enemy knows us, our weaknesses, and how to attack us when we are at our most vulnerable. The Lord has done a work in me this week that has shown me just how crucial it is to not rely on ourselves or whatever perceived power we think we have in and of ourselves when it comes to fighting our spiritual battles and keeping the flesh at bay.
The Lord has instructed us that our enemy prowls about like a lion looking for an opportune time to strike us when we are at our weakest and most vulnerable points. If you are depending on being able to find some sort of strength, protection, or counter-move independently of the Lord's provision when this inevitable assault transpires you have already lost. Our only hope is in the mercy and strength of our Lord and Saviour Jesus Christ Y'shua HaMashiach.
1 For if God did not spare angels when they sinned, but cast them into hell and committed them to pits of darkness, reserved for judgment; 5 and did not spare the ancient world, but preserved Noah, a preacher of righteousness, with seven others, when He brought a flood upon the world of the ungodly; 6 and if He condemned the cities of Sodom and Gomorrah to destruction by reducing them to ashes, having made them an example to those who would live ungodly lives thereafter; 7 and if He rescued righteous Lot, oppressed by the sensual conduct of unprincipled men 8 (for by what he saw and heard that righteous man, while living among them, felt his righteous soul tormented day after day by their lawless deeds), 9 then the Lord knows how to rescue the godly from temptation, and to keep the unrighteous under punishment for the day of judgment, 10 and especially those who indulge the flesh in its corrupt desires and despise authority. Daring, self-willed, they do not tremble when they revile angelic majesties, ~ 2 Peter 2:4-10
12 Therefore let him who thinks he stands take heed that he does not fall. 13 No temptation has overtaken you but such as is common to man; and God is faithful, who will not allow you to be tempted beyond what you are able, but with the temptation will provide the way of escape also, so that you will be able to endure it. ~ 1 Corinthians 10:12-13
I can assure you that none of us has what it takes to make ourselves holy and righteous in the eyes of the Lord. We simply do not possess what is required to purify our own hearts and cleanse our own hands. Thankfully we do not have to as He has already made that provision for us. What we must do is humble ourselves and continually seek Him for it! We have all sinned and fallen short of the glory of God, but if we are willing to humble ourselves before Him, confess our sins, own up to who and what we are in the flesh, and trust Y'shua to get us where we need to be then the future looks bright indeed!
If you are under the misguided impression that you can somehow change your inherent nature for the better, and "clean yourself up a bit" please dear saint rethink that plan for it is one that will result in epic failure and loss beyond measure. If you have been fooled into thinking that you can somehow improve your flesh so that you are somehow "good enough" with the power to change yourself you have been greatly deceived and are set up for a tragic fall.
Now is the time to forsake all else and seek the Lord while He may be found. Now is the time to confess any secret sins, or remaining areas of weakness and temptation and have the Lord deal with them as He would. It is much better to deal with these things now, regardless of the consequences, than to wait and address them later when the consequences and loss will be incomparably greater!
I pray that you would be willing to do whatever it takes in order to receive all that the Lord has for you in this late hour. It is my prayer for you to be willing to abide in Him and allow Him to have His way with you until the work is done. I pray for you to have faith in His goodness and that He would give you the strength and endurance to see it through until the end.
I urge you with all the love of the Lord to recite the following prayer and allow Y'shua to do whatever needs to be done.
23 Search me, O God, and know my heart: try me, and know my thoughts: 24 And see if there be any wicked way in me, and lead me in the way everlasting. ~ Psalm 139:23-24
If you have been following the work the Lord has been directing on this site and The Revelation of Babylon blog you will know that time is so very short. This is not us merely guessing at random and engaging in hyperbole trying to excite folks and whip them into a frenzy. Some will know of times and seasons, and this frying pan season will very shortly be giving away to the fire season that we have been writing of for quite some time now.
If you believe that seeking the Lord is not something you need to do because you are already holy, righteous, and capable of standing on your own in the face of the onslaught of the enemy that will surely come I offer the Word of the Lord as a warning,
14 He did evil because he did not set his heart to seek the Lord. ~ 2 Chronicles 12:14
If we refuse to seek the Lord and deal with whatever remains that the Lord is calling us to lay upon the cross then we are done for. This is no exaggeration, dear saint. The Lord has shown me time and time again that any sin that is not dealt with will leave you weak and vulnerable to the enemy's assault. If you are not willing to humble up and seek the Lord, you will be leaving yourself wide open to attack. This is a matter of being willing to humble ourselves before the Lord, confessing our sins and weaknesses, and relying upon His strength to see us through.
12 And when he humbled himself, the anger of the Lord turned away from him, so as not to destroy him completely; ~ 2 Chronicles 12:12
1 What is the source of quarrels and conflicts among you? Is not the source your pleasures that wage war in your members? 2 You lust and do not have; so you commit murder. You are envious and cannot obtain; so you fight and quarrel. You do not have because you do not ask. 3 You ask and do not receive, because you ask with wrong motives, so that you may spend it on your pleasures. 4 You adulteresses, do you not know that friendship with the world is hostility toward God? Therefore whoever wishes to be a friend of the world makes himself an enemy of God. 5 Or do you think that the Scripture speaks to no purpose: "He jealously desires the Spirit which He has made to dwell in us"? 6 But He gives a greater grace. Therefore it says, "God is opposed to the proud, but gives grace to the humble." 7 Submit therefore to God. Resist the devil and he will flee from you. 8 Draw near to God and He will draw near to you. Cleanse your hands, you sinners; and purify your hearts, you double-minded. 9 Be miserable and mourn and weep; let your laughter be turned into mourning and your joy to gloom. 10 Humble yourselves in the presence of the Lord, and He will exalt you. ~ James 4:1-10
1 Gather yourselves together, yes, gather, O nation without shame,
2 Before the decree takes effect—
The day passes like the chaff—
Before the burning anger of the Lord comes upon you,
Before the day of the Lord's anger comes upon you.
3 Seek the Lord, All you humble of the earth
Who have carried out His ordinances;
Seek righteousness, seek humility.
Perhaps you will be hidden
In the day of the Lord's anger. ~ Zephaniah 2:1-3
1 The earth is the Lord's, and all it contains,
The world, and those who dwell in it.
2 For He has founded it upon the seas
And established it upon the rivers.
3 Who may ascend into the hill of the Lord?
And who may stand in His holy place?
4 He who has clean hands and a pure heart,
Who has not lifted up his soul to falsehood
And has not sworn deceitfully.
5 He shall receive a blessing from the Lord
And righteousness from the God of his salvation.
6 This is the generation of those who seek Him,
Who seek Your face—even Jacob. Selah.
7 Lift up your heads, O gates,
And be lifted up, O ancient doors,
That the King of glory may come in!
8 Who is the King of glory?
The Lord strong and mighty,
The Lord mighty in battle.
9 Lift up your heads, O gates,
And lift them up, O ancient doors,
That the King of glory may come in!
10 Who is this King of glory?
The Lord of hosts,
He is the King of glory. Selah. ~ Psalm 24
8 Oh give thanks to the Lord, call upon His name;
Make known His deeds among the peoples.
9 Sing to Him, sing praises to Him;
Speak of all His wonders.
10 Glory in His holy name;
Let the heart of those who seek the Lord be glad.
11 Seek the Lord and His strength;
Seek His face continually
12 Remember His wonderful deeds which He has done,
His marvels and the judgments from His mouth, ~ 1 Chronicles 16:8-12
and he went out to meet Asa and said to him, "Listen to me, Asa, and all Judah and Benjamin: the LORD is with you when you are with Him. And if you seek Him, He will let you find Him; but if you forsake Him, He will forsake you. ~ 2 Chronicles 15:2
It is my sincere prayer for us all that the Lord Y'shua moves us to humble ourselves before Him so that we may receive all that He has for us in this late hour. We need everything He has for us, dear saint so that our faith will not fail us in the days ahead.
6 And without faith it is impossible to please Him, for he who comes to God must believe that He is and that He is a rewarder of those who seek Him. ~ Hebrews 11:6
Seek Him with all you have, dear saint. You will not regret it!In closing, I would like to leave you with the last part of the Word the Lord gave me last night.
"Fear not and rejoice, for I am the Lord and I shall not fail you nor forsake you in your hour of need."
Thank you, Lord!
---
By Aaron Hermann (
Revelation of Babylon blog
)
Please feel free to contact me through my Gmail account. (theultimateplan@)