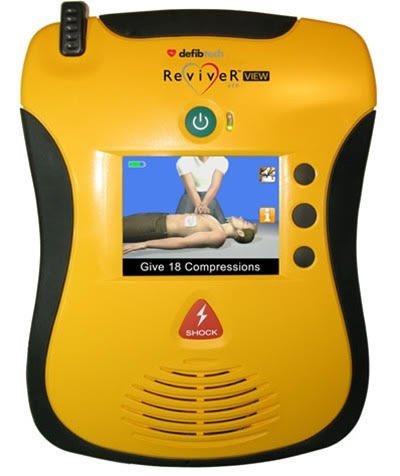 The ReviveR® VIEW AED. This emergency medical device is for shocking the heart with high voltage charge, so the widely recognized heart symbol is fitting. The branding of this Automatic External Defibrillator certainly fits the Valentine's Day season too.
While the brand imagery might seem completely innocent to some, it is a magickal Occult design that is really more about sucking the life out of a victim than keeping them alive, and everyone in the vacinity is being silently victimized wherever it's on display.
Can you Decode the Occult logo?