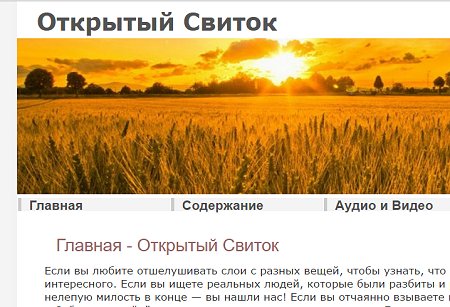 We're very pleased to be able to announce that the effort to present The Open Scroll in other languages is bearing fruit. You can find
the Russian version Home page here
. You'll notice that all 3 parts of "Who is Cain's Father are presented, with associated files that includes images. The first pages to be translated represent a very challenging set, in several ways. We are satisfied that it is a good start.
Two Interactive studies were done in conjunction with this work. With the addition of these Russian Synodal Version (RUSV) presentations, this brings the total to four languages in the collection.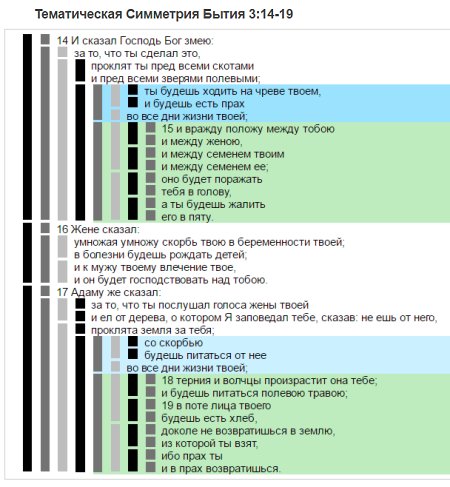 If this phenomenon of the thematic symmetry was limited to the Greek and Hebrew, that would already be an awesome thing. The fact that this feature transmits through translation makes it all the more awesomely inspiring! The Author's fingerprints are all over His holy scriptures!
The work of translation began recently when a young man from Belarus contacted us. Vladislav had been reseaching Pizzagate and, at some point, found and began to watch our videos. The Lord Y'shua was drawing him through that work and Vladislav was brought to salvation! We rejoice with him in this adventure in glorious newness of life! Vladislav asked if he could translate The Open Scroll into Russian, and we felt that this was the Lord's leading.
If you are so inspired, please mention brother Vladislav in prayer as you may be led.
1 Now after this the Lord appointed seventy others, and sent them in pairs ahead of Him to every city and place where He Himself was going to come. 2 And He was saying to them, "The harvest is plentiful, but the laborers are few; therefore beseech the Lord of the harvest to send out laborers into His harvest. 3 Go; behold, I send you out as lambs in the midst of wolves. Luke 10:1-3
Today, as then, we see the harvest as plentiful. And, we still see those of us who are sent as lambs in the midst of wolves. The Lord of the harvest is the one who is responsible for the harvest, and the laborers in His harvest field. We, like those 70, depend on the Lord for His timely provision for His harvest. Pray as led. We would like to see the fruit of this labor multiply in blessing to Vladislav and his family and to all those whom the Lord may be pleased to draw in this work.
If you are inspired to help in some way, as the Lord may so lead and provide, please send email to me, Bob, at theopenscroll@gmail.com.