Okay. Not different at all.
So, 5 days ago
we published a video exposing the Hot Tub Time Machine
as a code in Part 2 of a special series. Today, another scrambled version is announced, and the Feds are behind it.
Harriet Tubman is the next face of the $20 bill; $5 and $10 bills will also change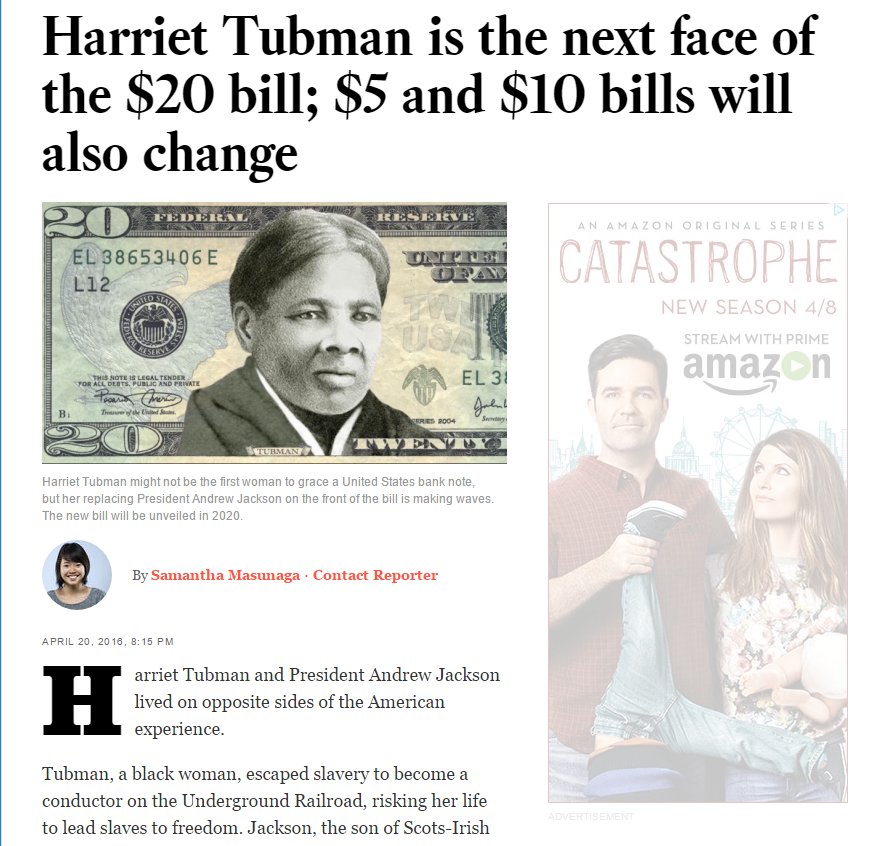 Harriet Tubman. On money in the future. On the $20, scheduled for 2020. Hindsight is 20:20, it is said. That is an expression about being able to reflect back on the past.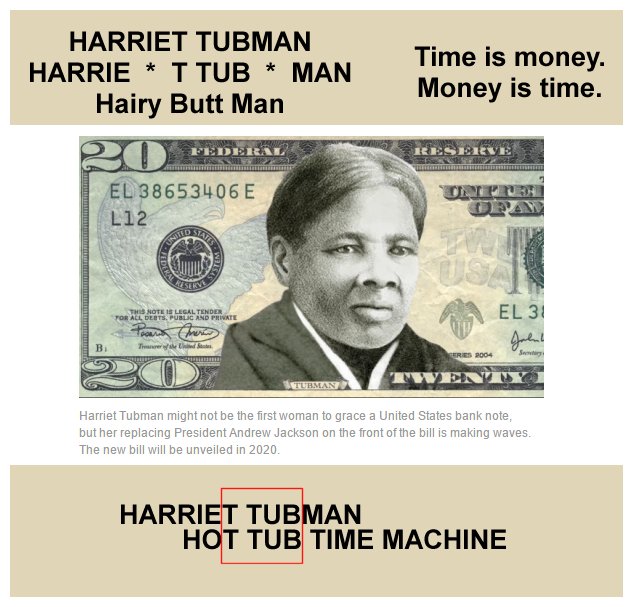 But let's stop circling around.
This graphic illustrates the situation. "Harriet Tubman" is easily seen as an exact anagram of "Harrie buTt man"which is almost exactly Hairy Butt Man, or exactly if you're just going by pronunciation. Is this somebody's idea of a joke? I think not. Time is money, it is said, and the Federal Reserve knows about such things. Money is time, inverted, and this is a symbol we've become very familiar with over the last few years. This announcement presents the equivalent of the Hot Tub Time Machine.
Trending: The combined symbolism of sodomite mind control and time travel. Again, we're not making this stuff up.
BTW - Have you seen

Bimbo's Initiation?
Would bankers linked to the Federal Reserve know anything of what's going on there?
BTW - Thanks Anne!