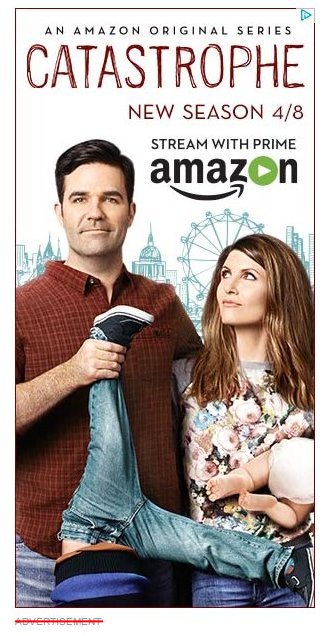 The ads for Amazon's Original Series, Catastrophe, started appearing a little while back, when the Lord had already begun highlighting many others of like kind. One appeared while I was researching the announcement of the Fed's plan to put Harriet Tubman on the $20.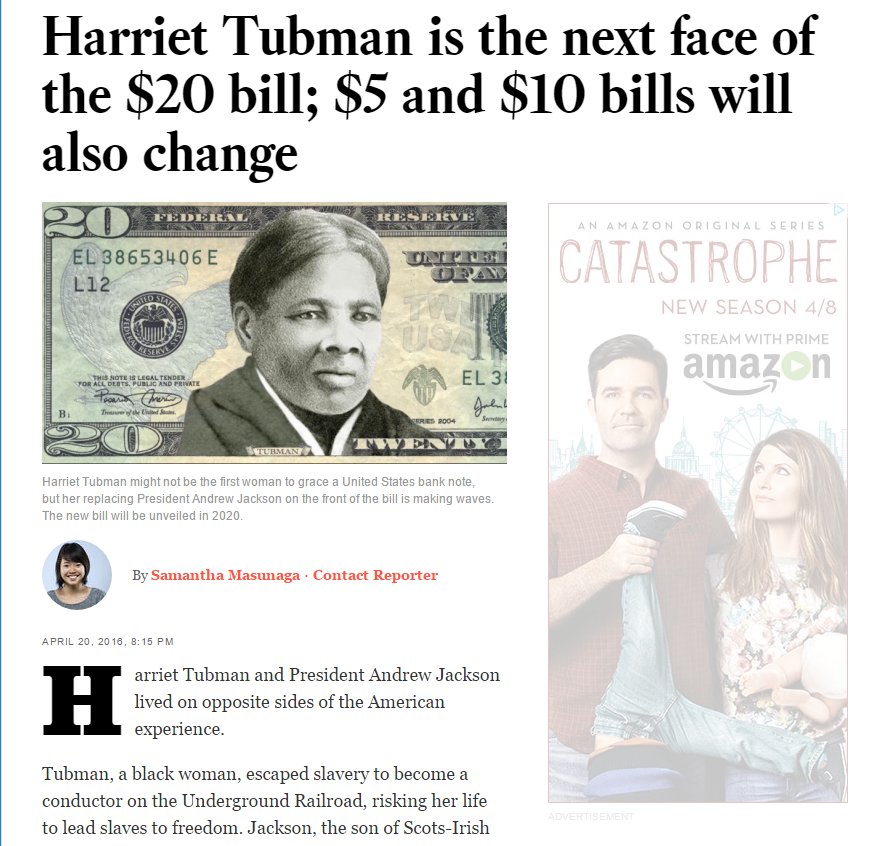 You may have noticed that the ad's image was included in the screen capture of the article, and that I made it a little washed out in appearance so you wouldn't see it as if our posts were "for hire." Because they're not. Any ads appearing on this blog are on exhibit as"fair use" and not for for the purpose of promoting the Amazon series or as part of any financial arrangement. Real ads do appear on our YouTube channel, but that's not our doing. It's YouTube's policy to monetize everything for their own benefit.
The Occult imagery of the ad supports that of the article's subject. Can you tell how?