This is a season where the focus is on resurrection, with today being celebrated widely as Easter, or Resurrection Sunday. This is more importantly, from a calendar perspective, Passover, Pesah, and we are about to begin the Feast of Unleavened Bread, also known as Hag haMatzot. Resurrection is a central theme of our hope and one that has been central to the ministry of The Open Scroll. Judgment accompanies resurrection events because our personal circumstance will depend upon the Lord's own determination of which resurrection event we qualify for, and from there, the particulars of our condition and appointments for the next age. Will we qualify as the Bride of Christ? Will we be left behind, or if dead, will our resurrection await that time appointed for those who are not the Bride?
We have plenty of questions but yet we are confident that do have some answers that are very, very important. Many of the writings where we address the hope are found in the collection titled,
When Cometh That Thief in the Night.
We consider this a foundation. If you're not already very familiar with it, we invite you and strongly encourage you to get familiar. This will provide some context for what we're going to be sharing about our hope in the near future, Lord willing. While some of you may still hope in an imminent surprise rapture, it's a false hope because that expectation is not consistent with the Lord's working throughout history and neither is it in accord with the holy scriptures. The truth is far better than that, and this is the reality of our hope! And, about this matter we are thrilled to announce that we have very good news!
Last week, we published this post:
Some Insight into the seasons of the time reset
. There, we began to introduce some recent insight into this "extension" season's peculiar matter of timing. In closing, we wrote that we intended to write more as we are able, and since then even more insight has been received. This involves more insight into another biblical pattern that complements and supplements the other pattern we had begun to introduce!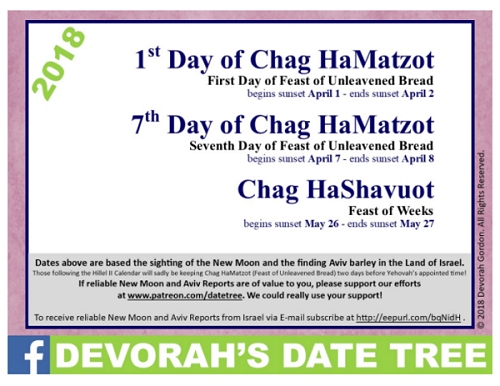 This insight was received in the way that has become familiar to us that bears witness to its legitimacy.
Yesterday was the 13th day of the 1st month, which is a day the Bible identifies as a very special day. On that day, in the appointed year, the lawless one (antichrist beast) will be revealed, and this will be a sign that the Bride will recognize as a confirmation that the Bridegroom will shortly receive His beloved unto Himself, on the last day of the Feast, the 21st day. Earlier in the week I was having a chat with Aaron and was led to announce that this coming 13th day was going to be a watch day, even though we know very well that this is off cycle and not the appointed year for the revealing of the lawless one. There was not even a sense of expectation about there being a shadow of it, which is why this wasn't announced publicly on the blog, but the Lord was marking it out to us as a watch day.
On the 12th day of the month, Aaron and I didn't communicate with each other until late in the afternoon. He had been witnessing so many signs that he recognized as time signs that he was really very excited. We discovered that, while he was busy resetting clocks, I was resetting the clock in my car while waiting at a traffic light, as I was returning from the grocery store with a jug of pure water. Water as time. There's a lot more that gave this further emphasis (like the fact that I really didn't need the water yet and had to make extra effort to empty the jug so it could be refilled) but suffice to say that we knew what it meant because we have become familiar with the drill. In comparing notes, Aaron and I recognized it as the familiar "heads up" signal. It meant, Pay attention! INCOMING! The signs themselves had to do with clock-time resetting, so we noted that element in the immediate context, but there nothing special additional to that, so we knew this was intended to put us on alert for what would shortly follow. It came as the Shabbat arrived, as the 12th turned to the 13th day, the day that had already been indicated to us as a watch day!
You want details, of course. I've made notes and have been expanding on the collection in-progress, and it takes a while for me to process the revelation insight for eventual presentation, so please be patient. The short of it is that we've probably got about another 18 months to go until time is reset. I use the word, probably, because I'm being cautious. The evidence before us points to that conclusion without ambiguity, but I'm considering this a hypothesis until more of the kind of validation I depend upon is received. We've had the fundamental 7|7 pattern under consideration for a while already but we continue to challenge our assumptions over and over again.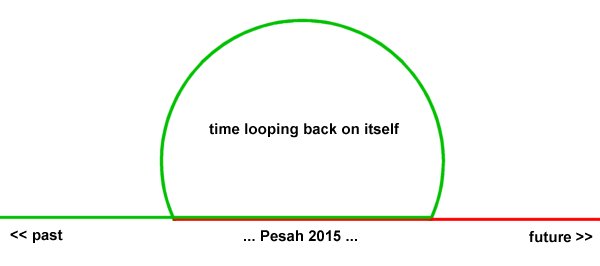 Almost exactly three years ago, we discovered that the nature of this season on the Lord's calendar was masked. We compare this to how the disciples who had been with Jesus didn't understand some very basic things until after He had already risen from the dead, and even ascended. It was after the day of Pentecost/Shavuot had fully come that much more understanding about their special time began to be unmasked or unveiled. It was back in that Spring of 2015 that we had a teasing that the Lord intended to reveal more about this strange extension season. The Lord led me to whiteboard a simple diagram of a time loop. The carrot was dangled. We've been wondering when we might learn more, having a nibble or a bite of that carrot. We're nibbling now, and rejoicing at the Lord's mercy and grace and faithfulness!
In closing, we have a request, as a practical matter. If you can help support Aaron and I as we do this work, we appreciate your sacrifices. The gifts we've received recently have definitely helped us recover (Thank you so much!), but we're not caught up yet, financially, and we have a few bigger ticket items coming up that are going to have to be paid for. One more request. Please pray for us regularly, and for the others who are ministered to by our writings and videos, saints and otherwise. Thanks! We could not do this without you!