When Coldplay headlined the recent
pagan festival / closing ceremony
at the London Paralympic games my attention was drawn to their last song, titled, "Every Teardrop is a Waterfall." That title sent a message about the season following the games: It will be characterized by the multiplication of tears. I was curious about why, from the deep pool of musical talent, Coldplay was the featured band. I checked the lyrics of several of the songs they played during the event and discovered the expression of a mind-control slave's experience, which includes reference to ritual sodomy. You're shocked, right? Well, by now, I hope not.
If you are a trauma-based SRA mind-control victim and still have to be mindful of triggers, you may want to skip this post. If you're disturbed in any way by descriptions of sexual imagery, please give a similar consideration. This is material fit for the healthy and mature.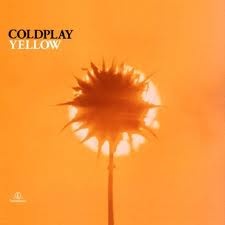 If you feel the need to refresh your memory on these subjects, the series links can be found here,
Series Links: The Sodomite Gateway
. For further study about SRA multiples and the Black Awakening, the
Rango Series
, Parts 10-17 in particular, may be helpful.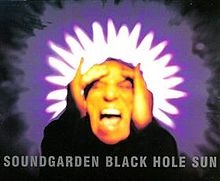 The second song of the Paralympics "Festival of Flame" performed by Coldplay was "Yellow," which features this image on the cover. The yellow sun is occulted, eclipsed in a way that should be recognized by attentive readers as the
anus + light source
imagery signaling illumination via ritual sodomy.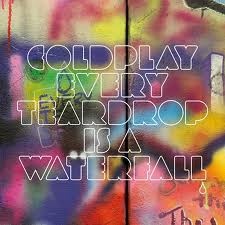 This should recall Soundgarden's "Black Hole Sun," a very similar imagery addressed way back in
Part 16
. And also like the
Nazi Black Sun (Part 12)
, Coldplay's Yellow connects ritual sodomy with fallen angels and trauma-based mind-control.
I'm going to offer lyrics of a few of the songs Coldplay performed with some commentary. Their ambiguous and cryptic lyrics create a poetic intrigue that some find appealing, but it's really the effect of the standard practice of embedding an esoteric message, one that is concealed from most and revealed to a few. This is the business of mass mind control, which supports the SRA trauma-based mind-control programming of multiplied thousands of multiples and chosen ones and lubricates the rest of the sheeple.
Coldplay - Every Teardrop is a Waterfall
I turn the music up, I got my records on
I shut the world outside until the lights come on
Maybe the streets are light.
Maybe the trees are gone ~ THE SLAVE IS DISSOCIATING, SO THEY ARE BEING TRAUMATIZED

And all the kids they dance
All the kids all night ~ THERE ARE USUALLY MANY CHILDREN BEING PROGRAMMED TOGETHER - EXHAUSTION AND SLEEP DEPRIVATION LEADS TO DISSOCIATION
Until Monday morning feels another life ~ THE SLAVE WILL SWITCH BACK TO THE ALTER THAT LIVES THE DAILY LIFE
I turn the music up
I'm on a roll this time
And heaven is in sight ~ THEY ARE DISSOCIATING

I turn the music up,
I got my records on
From underneath the rubble sing a rebel song ~ THE MULTIPLE HAS A CORE PERSONALITY THAT REBELS AGAINST THE ABUSE
Don't want to see another generation drop ~ CHILDREN ARE SACRIFICED AND THE OTHERS ARE FORCED TO WATCH AND PARTICIPATE
I'd rather be a comma, than a full stop

Maybe I'm in the black ~ IN THE ANUS - (black is like brown, a scatalogical reference - "Men in Black") AS THE SODOMIZER WITH EITHER A PHALLUS OR A SUBSTITUTE
Maybe I'm on my knees ~ THE VICTIM BEING SODOMIZED (Part 6 - Madonna worships on her knees - "Like a Prayer")
Maybe I'm in the gap between the two trapezes ~ PROPS FACILITATING PERVERSE TORTURE / RITUAL SEX / SODOMY
But my heart is beating and my pulses start ~ THE PERCEPTION OF THE BEATING OF THE HEART PLAYS AN IMPORTANT ROLE IN THE PROGRAMMING.
Cathedrals in my heart ~ PLACE OF WORSHIP - WHERE DEMONS ARE INSTALLED THROUGH RITUAL SODOMY

As we saw, oh this light ~ THE ILLUMINATION ACHIEVED - ROTHSCHILD SODOMY - KEY OF DAVID
I swear you emerge blinking into
To tell me it's alright ~ VICTIMS BOND WITH HANDLERS, AND INSTRUCTIONS ARE READILY RECEIVED
As we soar walls ~ SOARING WALLS ULTIMATELY IS PASSING THROUGH DIMENSIONAL BOUNDARY
Every siren is a symphony
And every tears a waterfall ~ MULTIPLIED TROUBLE AND SORROW, FOR THE VICTIM OF RITUAL ABUSE AND ALSO ULTIMATELY BRINGING IT THEMSELVES THROUGH MISSIONS LIKE THE BLACK AWAKENING

Is a waterfall
Oh
Is a waterfall
Ooh-oh-oh
Is a waterfall
Every teardrop
Is a waterfall
Ooh-oh-oh

So you can hurt, hurt me bad ~ THE ABUSED MONARCH SLAVE
But still I'll raise the flag ~ THE VICTIM WILL STILL COMPLY AND DUTIFULLY EXECUTE THE PROGRAM

It was a wa-wa-wa-wa-waterfall
A wa-wa-wa-wa-waterfall ~ THE VICTIM IS POWERLESS AGAINST THE ABUSERS

Every tear
Every tear
Every teardrop is a waterfall...
The song is something of an anthem for ritual abuse victims. I mentioned earlier how the title "Every Teardrop is a Waterfall" sent a message from London announcing the coming multiplication of tears. Given the meaning of the lyrics I interpreted to expose the hidden context of ritual abuse, the word "waterfall" may be seen to send a special signal. Programmers use alpha codes to trigger certain responses, and waterfall imagery is one such trigger.
Think about this as the last song. Closing with that hypnotic song featuring those triggers brought to many viewers at the end of the closing ceremony a forgetting of the pain of the induced trauma, a wiping of the memory. Closure. "All you mind controlled slaves just triggered, this round of your support programming has been completed. Please forget about it and go back about your routine, awaiting further instructions." "Keep Calm and Carry On," Londoners.
Both that song and Princess of China (performed with Rihanna) are on an album titled,
Mylo Xyloto
.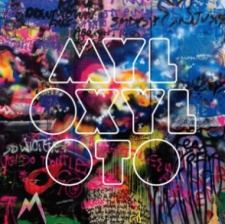 The official interpretations offered for the strange title are varied, which should be interpreted as the typical lies we must expect that are offered for the sake of cover. The cover art for the UK's best-selling rock album of 2011 didn't actually read "Mylo Xyloto" but rather "MYL OXYL OTO," presented in three lines as you see in this image. If you know how popular the
OTO (Ordo Templi Orientis)
is with the elite Illuminists, seeing this line will grab your attention. I haven't given Coldplay an extensive analysis but I note they did have an album titled X&Y, which was the best-selling album released in 2005 worldwide. The X&Y are the sex chromosomes, and sex magick and genetic manipulation are what is concealed in this very familiar signal letter combo. I interpret MYL OXYL OTO as featuring the X&Y, as
MY XY
, my chromosomes, my genes.
From Mylo Xyloto, subtracting OTO and My XY leaves LOL as the remainder.
Yeah, really. I have to think the OTO is LOL (laughing out loud) about MY XY, about what is being done with your genes and mine as they advance us toward the mark of the Beast with Illuminati ritual magick.
---
"
Monarch slaves have many clocks built into their systems. They have internal clock makers and internal clock keepers.
" (
The Illuminati Formula to Create An Undetectable Total Mind Controlled Slave
by Fritz Springmeier and Cisco Wheeler)
Coldplay - Clocks
Lights go out and I can't be saved ~ VICTIM IS BEING TRAUMATIZED
Tides that I tried to swim against ~ POWERLESS AGAINST ABUSERS
Brought me down upon my knees ~ VICTIM IS BEING SODOMIZED
Oh I beg, I beg and plead

Singin', come out if things aren't said
Shoot an apple off my head ~ CONTROL EXERTED THROUGH TRAUMA
And a, trouble that can't be named ~ KEEPING SECRETS IS PARAMOUNT
Tigers waitin' to be tamed ~ SEX KITTEN "BETA" PROGRAMMING

Singing, yooooooooooooo ohhhhhh
Yoooooooooooo ohhhhhh

Confusion never stops
Closing walls and ticking clocks ~ RITUAL ABUSE
Gonna come back and take you home ~ PARENTS OF VICTIMS ARE COMPLICIT WITH ABUSERS. ALSO, DISSOCIATION TO A "HAPPY PLACE" ALTER.
I could not stop that you now know ~ THE ABUSERS ARE ALSO THE ABUSED, WHICH IS TO SAY THAT HANDLERS ARE OFTEN SLAVES TOO.

Singin', come out upon my seas ~ THIS IS THE BASIS FOR THE PRETEXT THAT THE CLOCK-AS-NAVIGATIONAL-TOOL IS THE THEME.
Cursed missed opportunities
Am I, a part of the cure
Or am I part of the disease ~ THE VICTIM IS CONFUSED, UNABLE TO IDENTIFY THEIR OWN ROLE IN WHAT IS ADMITTED TO BE A SICKNESS. "GO INTO THE SEA OF FORGETFULNESS" IS, ACCORDING TO SPRINGMEIER AND WHEELER, "A HYPNOTIC STRUCTURE IN THE MIND TO FORGET." "CURSED MISSED OPPORTUNITIES" SUGGESTS THE CORE PERSONALITY'S REGRET OVER AN INABILITY TO REMEMBER AND ACT IN RETALIATION AGAINST THEIR ABUSERS, POTENTIALLY BEING PART OF THE CURE.

Singin', yoooooooooooo ohhhhhh'

Oh nothing else compares
Oh nothing else compares
And nothing else compares ~ THE ABUSED IS AWARE THERE IS NOTHING THAT COMPARES TO SUCH EVIL.

Yooooooooooooo ohhhhhh'

Home, home, where I wanted to go
Home, home, where I wanted to go
Home, home, where I wanted to go
Home, home, where I wanted to go ~ THE VICTIM WANTS TO ESCAPE TO A PRE-ABUSE CONDITION, ONE THAT THOSE DELIVERED FROM THEIR PROGRAMMING CONSIDER AS ONE OF FULL INTEGRATION. ALSO, THE "HAPPY AND SAFE PLACE" ALTER.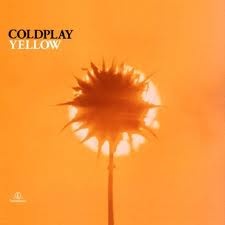 ---
"Yellow" was Coldplay's first worldwide hit single, coming in 2000. It's ultimately about the mark of the Beast, but also about the "precurser" multiples and Chosen Ones.
Coldplay - Yellow
Look at the stars,
Look how they shine for you,
And everything you do,
Yeah, they were all yellow. ~ STARS, HERE, ARE FALLEN ANGELS. BECAUSE THEY ARE ALL YELLOW, THIS IS THE KEY TO INTERPRETING EVERYTHING YELLOW.
I came along,
I wrote a song for you,
And all the things you do,
And it was called "Yellow." ~ THE SONG IDENTIFIES WITH OR DEDICATES TO FALLEN ANGELS BOTH "YOU" AND "ALL THE THINGS YOU DO."
So then I took my turn,
Oh what a thing to have done,
And it was all "Yellow."
Your skin
Oh yeah, your skin and bones,
Turn into something beautiful, ~ BODILY TRANSFORMED FROM SOMETHING NOT BEAUTIFUL (MAN) INTO SOMETHING BEAUTIFUL (STAR-MAN).
You know, you know I love you so,
You know I love you so. ~ LIAR - THIS IS NOT GENUINE LOVE
I swam across, ~ ACROSS THE DIMENSIONAL BOUNDARY - WATERY ABUSSOS - SPIRIT
I jumped across for you,
Oh what a thing to do.
Cos you were all "Yellow,"
I drew a line,
I drew a line for you, ~ PROVIDING DEFENSE FROM THOSE WHO WOULD PROTECT THEM FROM HAVING TO SUFFER THIS FATE
Oh what a thing to do,
And it was all "Yellow."
Your skin,
Oh yeah your skin and bones,
Turn into something beautiful,
And you know for you,
I'd bleed myself dry for you,
I'd bleed myself dry. ~ BLOOD SACRIFICE
It's true, look how they shine for you,
Look how they shine for you,
Look how they shine for,
Look how they shine for you,
Look how they shine for you,
Look how they shine.
Look at the stars,
Look how they shine for you,
And all the things that you do ~ THE FALLEN ANGELS AND DEMONS ARE PLEASED AT THE FRUIT OF THIS WORK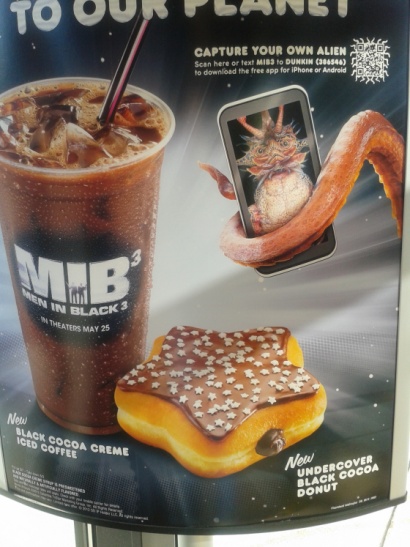 The band's name started out as Coldplay in 1996 but was
changed to STARFISH
. In 1998 it was changed back to Coldplay. Hmmm.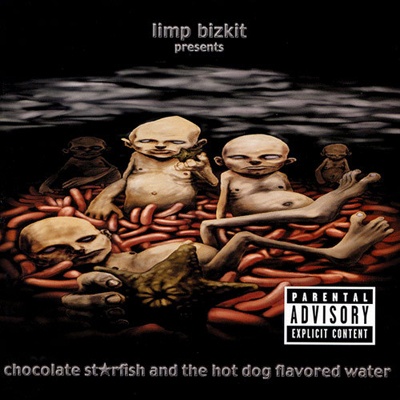 ---
"Us Against the World" is about an MK-ULTRA super soldier being programmed for The Black Awakening, the CHAOS. (See Russ Dizdar - Shatter The Darkness)
Coldplay - Us Against the World
Oh morning come bursting, the clouds, Amen. ~ RELIGIOUS CONTEXT - THE CLOUDS ARE THOSE OF JUDE 1, DEMONIC "CLOUDS WITHOUT WATER" THAT WERE INSTALLED DURING THE SATANIC RITUAL PROGRAMMING
Lift off this blindfold, let me see again ~ LITERALLY BLINDFOLDED, THE MIND-CONTROLLED SLAVE IS BEING TRAUMATIZED
And bring back the water, let your ships roll in. ~ TRAUMA WITH WATER DEPRIVATION AND EXCESS
In my heart she left a hole ~ TRAUMA WITH INJECTION INTO THE HEART WITH SYRINGE

The tightrope that I'm walking just sways and ties ~ MORE TRAUMA
The devil as he's talking with those angel's eyes ~ DEMONIC MANIFESTATIONS DURING THE SATANIC RITUAL
And I just want to be there when the lightning strikes
And the saints go marching in ~ THE BLACK AWAKENING, WHICH THE MIND-CONTROLLED SLAVE IS PROGRAMMED TO PARTICIPATE IN, AND WHICH WILL DIRECTLY RESULT IN THE DEATHS OF MANY SAINTS

And sing slow-ow-ow-ow it down ~ THEIR INTERNAL CLOCKSPEED WILL BE FAST SO NORMAL MOVEMENT WILL APPEAR IN SLOW MOTION

Through chaos as it swirls
It's us against the world ~ THE CHAOS OF THE BLACK AWAKENING - SRA MANCHURIAN CANDIDATES AGAINST THE WORLD

Like a river to a raindrop, I lost a friend ~ WHY NOT LIKE A RAINDROP TO THE RIVER? THE SLAVE ARMY IS THE RIVER, WASHING AWAY FRIENDS AND EVEN FAMILY WITHOUT REGARD
My drunken as a Daniel in a lion's den
And tonight I know it all has to begin again
So whatever you do, don't let go ~ MAINTAINING THE WARRIOR ALTER IDENTITY

And if we could float away
Fly up to the surface and just start again
And lift off before trouble
Just erodes us in the rain
Just erodes us in the rain
Just erodes us and erodes us in the rain ~ REGENERATIVE PROGRAM

Sing slow-ow-ow-ow it down
Oh Slow-ow-ow-ow it down

Through chaos as it swirls
It's us against the world
Through chaos as it swirls
It's us against the world
Coldplay is far from the only weapon in the Adversary's control and world domination arsenal. Success will be granted with this supernatural weaponry that has been forged against the heritage of Yahweh. It will prevail for a season, as it must. The Black Awakening is coming. It is a notable feature in the sovereign God's appointment for this age, which is drawing quickly to a dramatic conclusion!
Lord, help us! This is my prayer. I am assured that He is, and will!