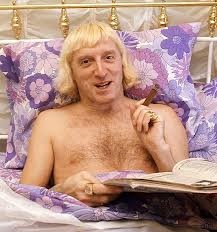 Shabbat Shalom. Several items of interest are worth noting on this Shabbat, including a scandal given broad coverage by David Icke.
Jimmy Savile ...Doorman to the Cesspit
The thirteenth of October is a notable day on the calendar because of the history of the Knights Templar and also a supernatural phenomenon known as the Marian apparition. In Fatima, Portugal, a famous apparition occurred on that day in 1917 that was predicted in advance and then witnessed by more than 70,000 people. The entity manifested was the ancient goddess worshipped according to the Romish Catholic tradition as Mary.
My attention had been drawn to this phenomenon after the Lord rather dramatically used the testimony of a Marian apparition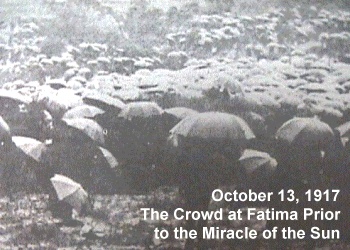 (
URGENT Notice from Caritas of Birmingham
) as a confirmation of the celestial sign of Y'shua's return in judgment, in 1991. (For more, see
When Will The Lawless One Be Revealed?
. Scroll down 2/3 of the page to the section titled, Marian Apparition Day) Will Mary/Isis/Queen of Heaven repeat?
Given the increasing focus of attention on national politics I want to highlight a post to this blog titled,
Is Your God American?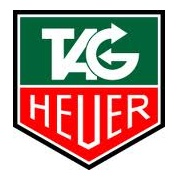 I recently found this excellent decoding of a logo:
Occult Symbolism in the Tag Hauer Logo
[sic]
Here's a thought provoking article on gender roles based on a Norwegian study of divorce rates and household chores.
Couples who share the housework are more likely to divorce, study finds