What I say to you, I say to everyone. 'Watch'! ~ Mark 13:37
As I watch and see what the Lord reveals in this late hour it is apparent that the time has come to prepare for very important decisions.
The Beast kingdom approaches with its deadly implementation of the mark. I've been writing at length about an age-old precursor, ritual sodomy, yet there are other ways we are being nudged towards the mark that represent serious threats to you and I. Some of these are mostly beyond our control, but there are choices that we are making today or will be required to make in the near future, and it is time to prepare to make the right decisions.
If you haven't read what Daniel Taylor wrote and published a few days ago on Old-Thinker News, I recommend it, and also the links to the three examples cases.
Medical Tyranny is Here, and we can't say we weren't warned
I want to be clear about the timing of the threat because there are still years remaining before the Beast literally arrives on the scene. The implementation of a mark follows that by another year, so what I'm writing about is not yet the decision to worship and take the mark or not. However, as those things approach ever more near, choices are being made that are related.
The mark, as I've come to understand it, can be considered as having non-biological and biological aspects. It can also be considered as an identifying mark and as an interface device. There are terraforming and bioforming factors involved in facilitating the conditions for final implementation. I've written plenty about the subject on this blog. A brief on the subject appears in the table below where certain features are described that seem very likely to me at this point in time.

What the Lord began to reveal to me three years ago as I blogged the 17 part
NCR Series
was that the mark would be introduced through the health care / medical community. The manner of introduction goes beyond the staffing of chip implantation stations.
The reasons for much of the global and local health activity involves population control (not just numbers and reduction, but that too) and bioforming, preparing the population for transformation when the mark is implemented. Even though the legal system is beginning to mandate with a heavy hand, there is a degree of choice involved because we can and should resist certain actions. I will name vaccinations, blood transfusions and organ transplants as a short list. If you don't comply with the vaccination programs being rolled out, you stand to lose your children. If you don't receive a vaccination, you will soon be denied employment, like
what happened recently to 150 employees at Tri-Health
. You'll be denied medical treatment, access to public transportation and to many facilities like government agencies, including social services and the motor vehicles departments. You'll be considered a threat to the population and labeled a bioterrorist. Soon enough, you'll be denied access to toll roads, tunnels, bridges and other highways because you'll be on a list that compares to the no-fly list but covers ground transportation. Health risk = bioterror. Cameras are multiplying that have license plate and even facial recognition software running that scans traffic, monitored by highway patrol dispatchers. This is not a "maybe possibly some day" scenario but today's reality. If you're not prepared to make the right decision, when the time arrives for you you're likely to make the wrong one, and you'll regret it. Martial law is coming soon to America, when destruction and chaos comes to visit. If you survive the "reset event" you'll see then just how important mental and emotional preparation really is!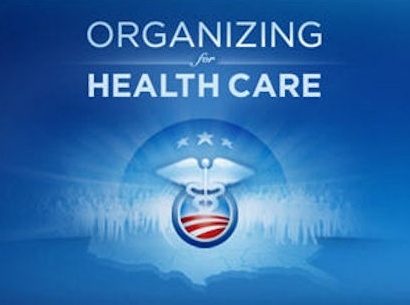 If symbolic imagery speaks to you, give consideration to the official "ObamaCare" imagery. Take this seriously.
When your "care provider" looks you in the eye and says, "in a life threatening situation will you accept a blood transfusion," or organ transplant, or tells you will probably die if you catch the flu, will you yield to the temptation to do what you know is wrong? Many won't survive what's coming very soon, maybe you and I. Let's make the right choices while we can and not presume upon the Lord for more chances to get it right. Put your trust in the Lord, for your very life and the lives of those you love.
See what's coming and pray, seeking the Lord for His heart and mind. Learn where some line must be drawn with regard to engagement with the system, in the receiving of services or possibly in the offering of services as a "care provider." For some of you, these are hard decisions. Do you really care about your family, neighbors or co-workers? Your show of concern and supply of useful info might help them start to wake up.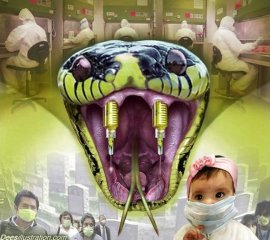 Here's a small collection of misc. links.