We just produced the tenth video in the series: Time Travel and Sodomite Programming in Film and TV - "46" Yok Olan (2016) - A Turkish Illuminati Take on Dr. Jekyll and Mr. Hyde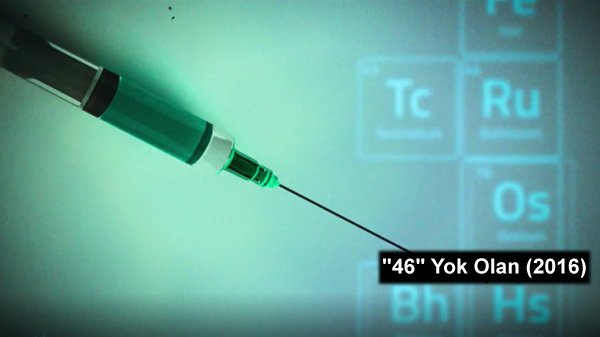 There's an allegory in play about multiple identities (or alters) and the dissociated trance states that are the hallmark of Illuminati trauma-based and sodomy based mind control.
This Turkish series called, "46" is subtitled in English. It's about a biochemist geneticist named Murat who is trying to wake his sister up out of coma, which she's been in for a long time. He's experimenting with DMT that he derives from ayahuasca that he took from a shamanic ceremony. When he injects himself with the drug he transforms into a murderer with a vigilante bent. It's clearly inspired by Robert Louis Stevenson's classic, Dr. Jekyll and Mr. Hyde.
The drug concoctions transform Murat's personality and also make him seem to jump into alternate universes like in shamanic ceremonies.
What we call to attention is how the bicycle is being played up as a dimension transiting vehicle and alongside that Occult symbol there is a velo-love connection, which we've been blogging about recently.
You can download the video from our website, as usual, in HD
. We also published it to our YouTube account. We don't know if the content owner arrangement is going to allow the full version to remain there, but at least for now, the YT version below is identical to the HD one we're hosting on TheOpenScroll.com. If it gets blocked, we'll see about "youtubifying" it.
(YT Playlist) Time Travel and Sodomite Programming in Film and TV - "46" Yok Olan (2016) - A Turkish Illuminati Take on Dr. Jekyll and Mr. Hyde