This quirky gothic musical has been celebrated for over 40 years. It's a unique global phenemonon. The LGBT bent is hardly subtle, and I recommend that no one should ever watch the film. While this cult film may not have influenced you directly, what it conceals and reveals most definitely has!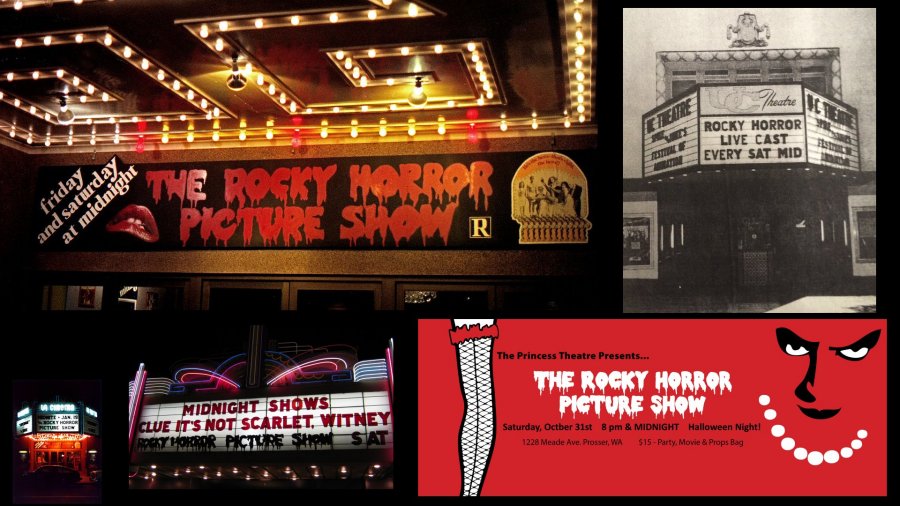 When I was researching and the Lord was opening insight during the production of our videos decoding Back to the Future, He highlighted some key connections those producers made with Rocky Horror and the Time Warp. The Time Warp sequence is of particular interest in this season for what beans are spilled, and with the caveat expressed in the video we made, I do recommend watching our video. In Part 1 of what is expected to be 2 parts, we expose it as a celebration of trauma-based mind-control programming and the initiation ritual. Part 2 should pick up where Part 1 leaves off and touch on what else the Time Warp ritual has to reveal about the nature of our time.
Due to blocking polices relating to content rights claims, the video is not expected to be available for viewing on our YouTube channel.
Here's a full 1080i HD version:

(Part 1) Decoding Rocky Horror Picture Show - Time Warp - as a celebration of trauma-based mind-control programming and the initiation ritual
If that one won't play well for you it's probably because my website doesn't have the bandwidth for streaming all the concurrent connections. As an option, you can download it (right-click on the video link and choose 'save link as') then play that downloaded file, or just try again later.
Here's

a low-res (640 x 480) version
if you prefer.)
And, here's a link to the series I mentioned:
Playlist for "What is Back to the Future Really About?"
---
At the opening of the Time Warp scene, when Brad and Janet are welcomed in the castle entry, Brad says to Janet,
"It's probably some kind of hunting lodge for rich weirdos."
As I was putting the finishing touches on the Time Warp video, the following item came to my attention.
Justice Scalia spent his last hours with members of this secretive society of elite hunters
"When Supreme Court Justice Antonin Scalia died 12 days ago at a West Texas ranch, he was among high-ranking members of an exclusive fraternity for hunters called the International Order of St. Hubertus, an Austrian society that dates back to the 1600s."

"After Scalia's death Feb. 13, the names of the 35 other guests at the remote resort, along with details about Scalia's connection to the hunters, have remained largely unknown. A review of public records shows that some of the men who were with Scalia at the ranch are connected through the International Order of St. Hubertus, whose members gathered at least once before at the same ranch for a celebratory weekend."

"Members of the worldwide, male-only society wear dark-green robes emblazoned with a large cross and the motto "Deum Diligite Animalia Diligentes," which means "Honoring God by honoring His creatures," according to the group's website. Some hold titles, such as Grand Master, Prior and Knight Grand Officer. The Order's name is in honor of Hubert, the patron saint of hunters and fishermen."
It's noted in a video that that the International Order of St. Hubertus is rooted in Catholicism, like many other orders. The US Chapter launched in 1966 at the Bohemian Club in San Francisco. Membership is invitation only. Their branding includes XO, Iron Cross and Cernunnos symbolism.
"Honoring God by honoring His creatures"
So, just thinking this through - If hunting and killing His creatures for sport is how they honor them, is that the same way they honor God - by the sport of hunting Him to "kill" Him?