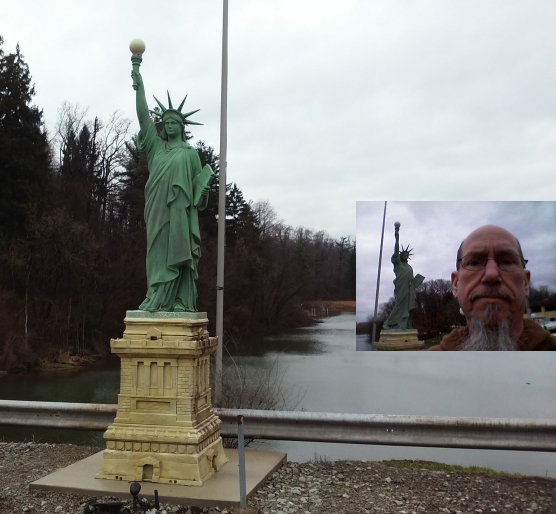 In my neighborhood, there's a new, well, I suppose you might call it an attraction. It's more of a curiousity, and certainly a Pagan idol.
I first noticed this last Fall while making a trip to the grocery store. I doubt very many have even noticed it. It's at the head of Mountain Valley Lake on Lincoln Hwy in Greensburg, PA. The tiny lake isn't much more than a pond, and it's not even a park but an extension of a parking lot for a local banquet house.
Someone must have felt like the goddess needed more promotion, feeling the spirit of '76, of revolution and rebellion.