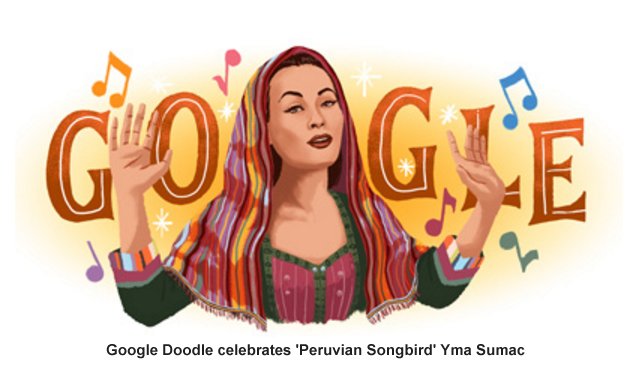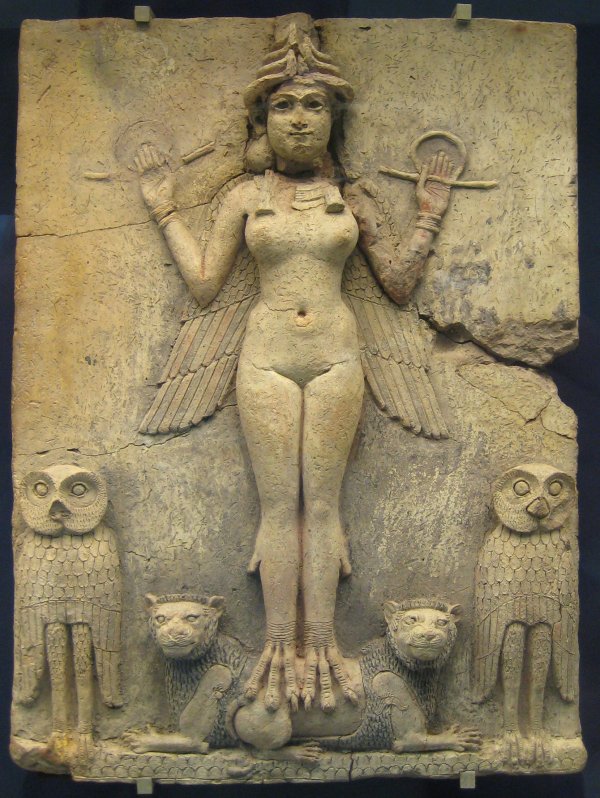 Today, September 13, 2016, the Google Doodle features the famous Peruvian opera singer Yma Sumac, dressed as a Peruvian songbird. In the pose that the Google Doodle designer chose, she honors the goddess also known as Inanna, Istar, and by scores of other names.
Stories published in the 1950s claimed that she was an Incan princess, directly descended from Atahualpa. The government of Peru in 1946 formally supported her claim to be descended from Atahualpa, the last Incan emperor". (Wikipedia)
Incan religion certainly involves goddess worship.