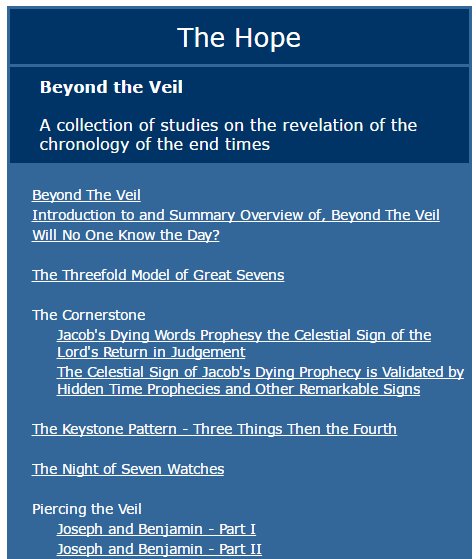 The effort continues on the updating of TheOpenScroll.com website. Some studies received a light touch and others a thorough refreshing.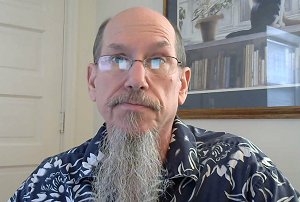 Take a look at the new home page. We like it better.
A lot of attention has been given to the collection of studies known as,
Beyond the Veil.
All those you see in this graphic have been updated already, and some of the others too. We invite you to begin going through them, whether you're new here or even if its just been a while. It's less, well, difficult. There is a sequence to the work, so if you read them in order like the chapters of a book it will make more sense.
Some of you visit the blog and see the work we do exposing Occult symbolism and the schemes they betray and are content to think that's what we're really all about. That's more than a sideline, but no. There's a lot more going on here. We cut our teeth on the Bible, and after being soundly established in the faith we learned about figurative language and how the Lord works with us to reveal things. The bedrock of that work is on TheOpenScroll.com, and in the many extended prophetic allegories seen Beyond the Veil, so to speak.
We appreciate your support as we continue to press aggressively on into what things the Lord has set before us. We pray not that you are insulated from knowing the disastrous condition of the world but that it brings you to our Lord for refuge, where true peace and safety is.
Blessings in Y'shua!
Bob (and Aaron)