There is a sign that may be considered as the cornerstone of Bible prophecy in the last days. I've given attention to refreshing these legacy studies that present my testimony about this sign that so dramatically impacted my life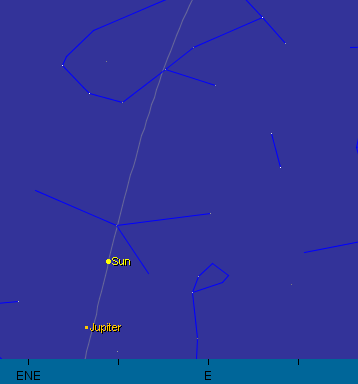 and that remains so relevant today. These updated studies have been given some rather long but much more descriptive titles in the process.
Jacob's Dying Words Prophesy the Celestial Sign of the Lord's Return in Judgement
The Celestial Sign of Jacob's Dying Prophecy is Validated by Hidden Time Prophecies and Other Remarkable Signs
These are part of the collection known as,
Beyond the Veil
.
1 The heavens declare the glory of God, and the sky above proclaims his handiwork. 2 Day to day pours out speech, and night to night reveals knowledge. 3 There is no speech, nor are there words, whose voice is not heard. 4 Their voice goes out through all the earth, and their words to the end of the world. In them he has set a tent for the sun, 5 which comes out like a bridegroom leaving his chamber, and, like a strong man, runs its course with joy. 6 Its rising is from the end of the heavens, and its circuit to the end of them, and there is nothing hidden from its heat. ~ Psalm 19:1-6