Here's a video fit for New Orleans and the Superdome experience.

Stevie Wonder As the Voodoo Man In New Super Bowl 2013 Bud Light Commercial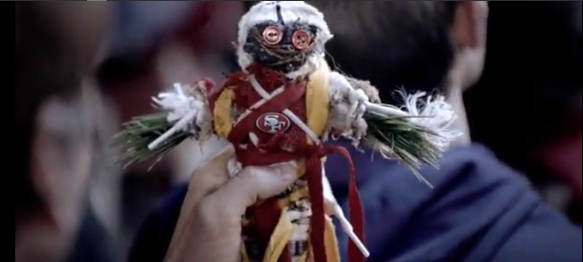 "
It's only weird if it doesn't work
" If that's the only consideration you can certainly justify putting a hex on people with black magick, and any other kind of lawlessness. "
Bud Light, For fans who do whatever it takes.
"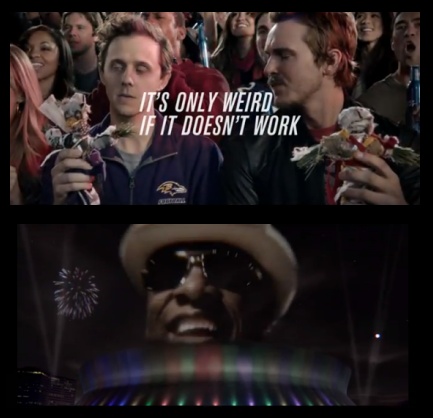 Hmmmm. A rainbow ringed Superdome portal with a black head that emerges. White flashes of light near the head.
SuperRitualSodomyBlackMagickStevieInWonderland
The voodoo bit is not new.

Creepy Doll Commercial From The 60's- voodoo soul transfer - Ideal
Powered by Vrill. Making dialing up and down the woman's glory child's play.
Here's a video featuring Elle Fanning that intends to suck your soul out in another magickal way.

Lolita Lempicka - Le Premier Parfum - Nouveau Clip
Here's a short version.

Lolita Lempicka "le Premeir"
The alluring flirtatious temptress of pedophiles, Lolita, a blond preteen in the Alice in Wonderland role.
The butterflies signaling Monarch mind-control programming
The sorcery, invoking the Stag, Cernunnos.