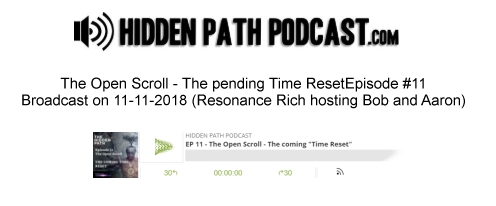 Aaron and I were blessed to join "Resonance Rich" as guests on the
Hidden Path Podcast
.
We discussed the pending reset of time and some other hot topics. The subject of
Pharmaceuticals - The Sorceries of Babylon
was expected to be one of the subjects but we never got around to that. There's just so much time to cover all that was on our minds.
Aaron and I are excited about what the Lord is doing in this season with His people in this late hour of the age.